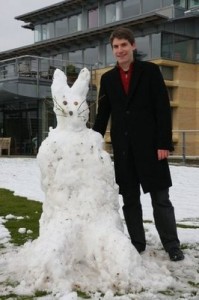 I am a (approximately) 28 year old post-doc at the Institute for Advanced Study in Princeton. My research interests are planet formation and numerical methods in astrophysics.

How to contact me
by mail

Institute for Advanced Study
School of Natural Sciences
1 Einstein Drive
Princeton, NJ 08540

by e-mail

hanno (aeht) hanno-rein.de
replace (aeht) with @

by telephone

This is hopeless. Just write me an e-mail.
Tax Registration Number
The Tax Registration Number (Umsatzsteuernummer) of my business is DE-213-451-232.
Disclaimer
This website may contain links to other external websites. These links are provided after due examination of their contents on a courtesy basis to users of this websites. We have no control over these external website which are the sole responsibility of third party providers therefore we take no responsibility for their relevance, accuracy, availability or content. You follow the links and use any information so obtained at your own risk.