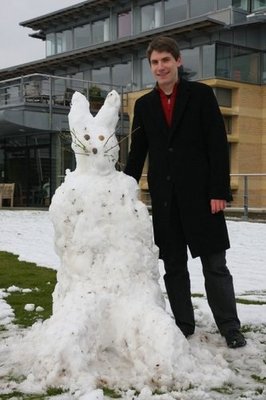 About me
I was born on June 18th 1983. Nowadays I am apparently 24 years old (please check the number, I am really bad at maths). Currently I am a student at Cambridge University in England and I am working on my PhD in Theoretical Astrophysics. More information is available on my departmental website.
How to contact me
Tax Registration Number
The Tax Registration Number (Umsatzsteuernummer) of my business is DE-213-451-232.
Disclaimer
This website may contain links to other external websites. These links are provided after due examination of their contents on a courtesy basis to users of this websites. We have no control over these external website which are the sole responsibility of third party providers therefore we take no responsibility for their relevance, accuracy, availability or content. You follow the links and use any information so obtained at your own risk.